Welcome
Running Rabbits Military Museum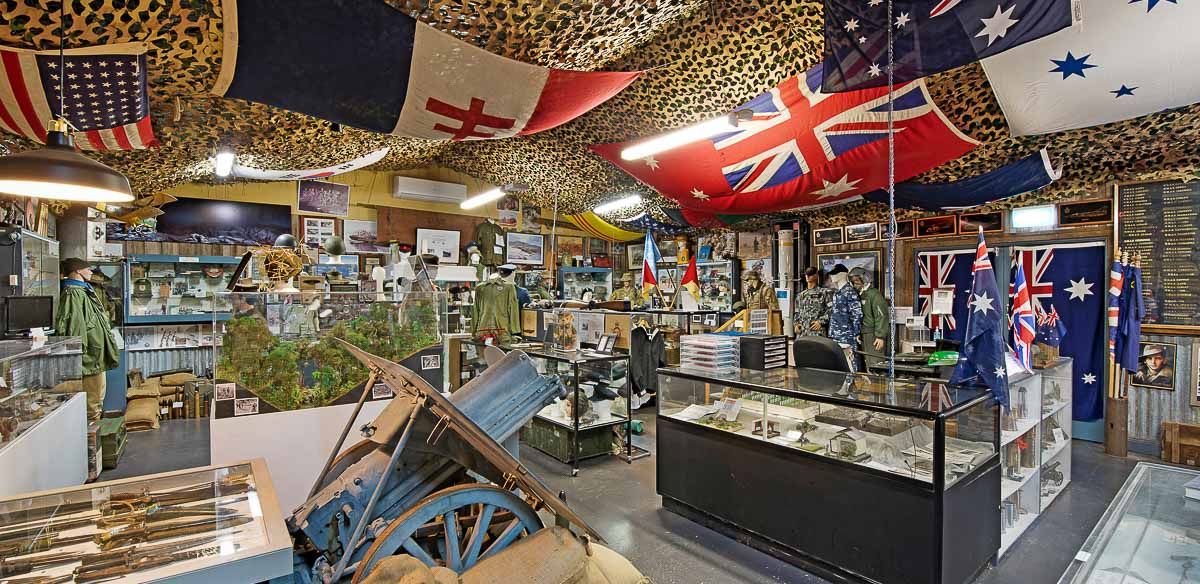 The Running Rabbits Military Museum is located at the Upwey-Belgrave RSL and has been named in recognition of Kokoda Campaign. 
The Museum displays weaponry, documents and equipment from the Boer War through WWI and WWII to the current day. There are over 2,500 items of memorabilia, photographs and artifacts on display and a library of books and magazines available. There are some major items on display in and outside the Museum. 
The Museum will educate and entertain all ages and take them on an emotional journey through time. 
Tour of the Museum via video – Look Here
Location: 1 Mast Gully Road UPWEY,
VICTORIA , AUSTRALIA.
Off Burwood Highway Melways Map 75 A8
Open: Thursdays 10:00am to 12:00pm
Sundays 10:00am to 2:00pm - View our brochure 
Other Times – by appointment only contact RSL Admin or Memorabilia Officer 
Entry: Gold Coin Donation  
Light Refreshments are available from the RSL Bistro/Bar 
The Museum has a school program in place for all levels. Computer access is available for individual and general research. Volunteer guides are available for groups by arrangement. 
Look here to visit the Victorian Collections
Email the Memorabilia Officer   For personal enquiries regarding memorabilia